Orientations
All students will have multiple orientations to attend when starting a program at UWM. The required orientations will depend on your degree level, your program, and your visa status.
International F-1/J-1 Student Orientation
All F-1 and J-1 students new to UWM studying on an F-1 or J-1 Student Visa are required to participate in the F-1/J-1 Student Orientation. The U.S. Government requires that students on a visa for the purpose of studying in the U.S. attend a new student orientation that includes important information about visa status maintenance.

Make sure that if you will start your studies in-person that you do not miss attending an orientation before the semester begins. Students who do not complete the mandatory F-1/J-1 Orientation will receive a hold on their PAWS account limiting their ability to enroll in the next term; after completion of the orientation, the hold will be removed.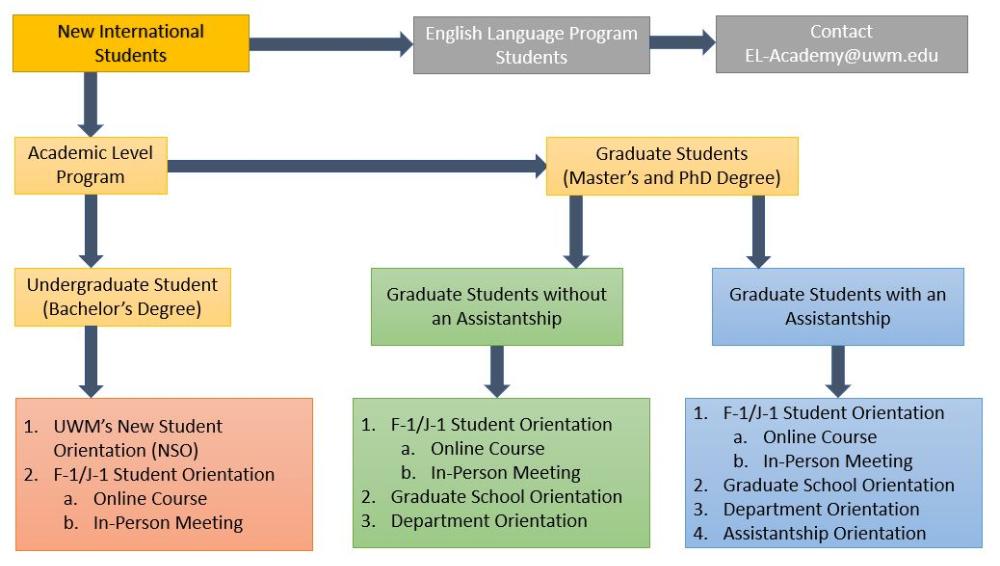 Follow the links below to learn more about the F-1/J-1 Student Orientation and about the different orientations that may apply to you.