UWM student ID card and UPASS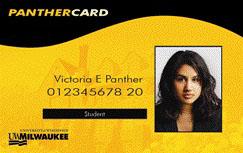 All new students must get a PantherCard (student ID) upon arrival.
https://uwm.edu/retailservices/panthercard/
Undergraduate students will get their PantherCard through the New Student Orientation.
Graduate students can get a PantherCard (Student ID) for $20 in room 143 of the UWM Student Union.
After you get your PantherCard, visit the
UWM Parking and Transportation Office
at Student Union WG25 to get your UPASS so you can ride any Milwaukee County Transit System bus. Note: UPASSes are available the week before the semester begins.